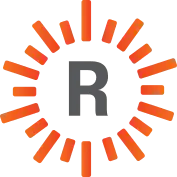 The confessional statement below was produced through discussion between Risen Life Church pastors and the editing of a variety of other confessions and doctrinal statements. Other than the Bible, The Gospel Coalition's Confessional Statement provided the primary document from which we started. In addition to the particular outline of our beliefs above, Risen Life Church also subscribes to the The Baptist Faith and Message which we see as a more general, umbrella statement of Christian faith.
Explanation of our beliefs
God's Word, the Bible

God has graciously disclosed his existence and power in the created order, and has supremely revealed himself to fallen human beings in the person of his Son, the incarnate Word. Moreover, God is a speaking God, who by his Spirit has graciously disclosed himself in human words: we believe that God has inspired the words preserved in the Scriptures, the sixty-six books of the Old and New Testaments, which are both record and means of his saving work in the world. These writings alone constitute the inspired Word of God, which is utterly authoritative and without error in the original writings, complete in its revelation of his will for salvation, sufficient for all that God requires us to believe and do, and final in its authority over every domain of knowledge to which it speaks. We confess that both our finitude and our sinfulness preclude the possibility of knowing God's truth exhaustively, but we affirm that, enlightened by the Spirit of God, we can know God's revealed truth truly. The Bible is to be believed as God's instruction, in all that it teaches; obeyed as God's command, in all that it requires; and trusted as God's pledge, in all that it promises. As God's people hear, believe, and do the Word, they are equipped as disciples of Christ and witnesses to the gospel.
Psalm 119:89

'Forever, O Lord , your word is firmly fixed in the heavens. '
Psalm 119:105

' Your word is a lamp to my feet and a light to my path. ' 
Psalm 119:160

' The sum of your word is truth, and every one of your righteous rules endures forever.'
Proverbs 30:5

' Every word of God proves true; he is a shield to those who take refuge in him. ' 
Matthew 24:35

'Heaven and earth will pass away, but my words will not pass away. '
Luke 8:21

'But he answered them, "My mother and my brothers are those who hear the word of God and do it." '
Luke 24:44-48

'Then he said to them, "These are my words that I spoke to you while I was still with you, that everything written about me in the Law of Moses and the Prophets and the Psalms must be fulfilled." Then he opened their minds to understand the Scriptures, and said to them, "Thus it is written, that the Christ should suffer and on the third day rise from the dead, and that repentance for the forgiveness of sins should be proclaimed in his name to all nations, beginning from Jerusalem. You are witnesses of these things. ' 
John 1:1-14

' In the beginning was the Word, and the Word was with God, and the Word was God. He was in the beginning with God. All things were made through him, and without him was not any thing made that was made. In him was life, and the life was the light of men. The light shines in the darkness, and the darkness has not overcome it. There was a man sent from God, whose name was John. He came as a witness, to bear witness about the light, that all might believe through him. He was not the light, but came to bear witness about the light. The true light, which gives light to everyone, was coming into the world. He was in the world, and the world was made through him, yet the world did not know him. He came to his own, and his own people did not receive him. But to all who did receive him, who believed in his name, he gave the right to become children of God, who were born, not of blood nor of the will of the flesh nor of the will of man, but of God. And the Word became flesh and dwelt among us, and we have seen his glory, glory as of the only Son from the Father, full of grace and truth. '
John 5:39

'You search the Scriptures because you think that in them you have eternal life; and it is they that bear witness about me, ' John 5:39
Acts 17:11

'Now these Jews were more noble than those in Thessalonica; they received the word with all eagerness, examining the Scriptures daily to see if these things were so. ' https://my.bible.com/bible/59/ACT.17.11
1 Corinthians 2:6-16

'Yet among the mature we do impart wisdom, although it is not a wisdom of this age or of the rulers of this age, who are doomed to pass away. But we impart a secret and hidden wisdom of God, which God decreed before the ages for our glory. None of the rulers of this age understood this, for if they had, they would not have crucified the Lord of glory. But, as it is written, "What no eye has seen, nor ear heard, nor the heart of man imagined, what God has prepared for those who love him"— these things God has revealed to us through the Spirit. For the Spirit searches everything, even the depths of God. For who knows a person's thoughts except the spirit of that person, which is in him? So also no one comprehends the thoughts of God except the Spirit of God. Now we have received not the spirit of the world, but the Spirit who is from God, that we might understand the things freely given us by God. And we impart this in words not taught by human wisdom but taught by the Spirit, interpreting spiritual truths to those who are spiritual. The natural person does not accept the things of the Spirit of God, for they are folly to him, and he is not able to understand them because they are spiritually discerned. The spiritual person judges all things, but is himself to be judged by no one. "For who has understood the mind of the Lord so as to instruct him?" But we have the mind of Christ.'  https://my.bible.com/bible/59/1CO.2.6-16
2 Timothy 2:15

'Do your best to present yourself to God as one approved, a worker who has no need to be ashamed, rightly handling the word of truth. ' 
2 Timothy 3:16-17

'All Scripture is breathed out by God and profitable for teaching, for reproof, for correction, and for training in righteousness, that the man of God may be complete, equipped for every good work.' 
Hebrews 4:12

Accordion Content'For the word of God is living and active, sharper than any two-edged sword, piercing to the division of soul and of spirit, of joints and of marrow, and discerning the thoughts and intentions of the heart. ' 
2 Peter 1:16-21

Accordion Content'For the word of God is living and active, sharper than any two-edged sword, piercing to the division of soul and of spirit, of joints and of marrow, and discerning the thoughts and intentions of the heart. ' 
2 Peter 3:15-18

'And count the patience of our Lord as salvation, just as our beloved brother Paul also wrote to you according to the wisdom given him, as he does in all his letters when he speaks in them of these matters. There are some things in them that are hard to understand, which the ignorant and unstable twist to their own destruction, as they do the other Scriptures. You therefore, beloved, knowing this beforehand, take care that you are not carried away with the error of lawless people and lose your own stability. But grow in the grace and knowledge of our Lord and Savior Jesus Christ. To him be the glory both now and to the day of eternity. Amen.'