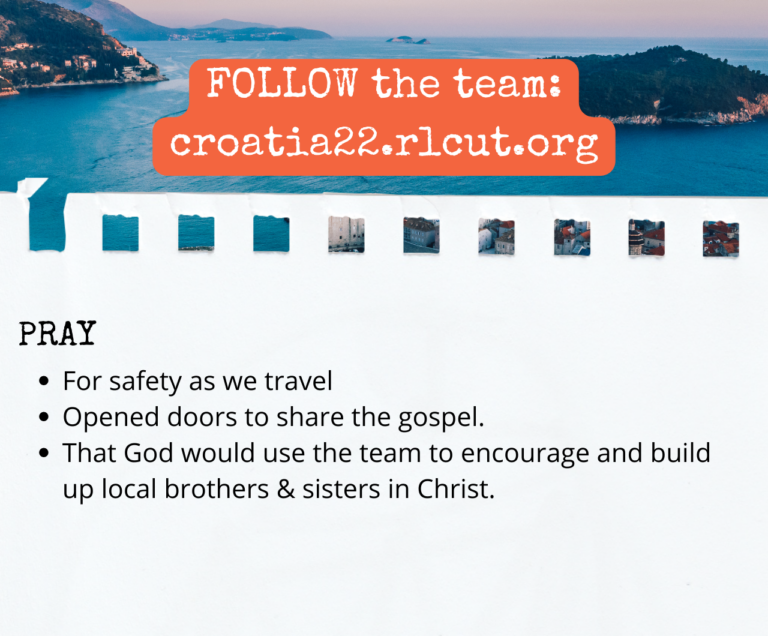 Family & Friends, 
We just wanted to share with you some exciting news- our trip to Croatia is now FULLY FUNDED as of this week! We want to thank each of you who have donated for the blessing of your support. God has used your generosity and willingness to give to pave a way for this team. 
As we get underway in less than a month, we would love to invite you to follow our team at the link below. Also included are some ways you can be praying for the trip! 
Ciao, and blessings to each of you! 
In Christ ~ 
Joshua Stachowicz